6 May 2022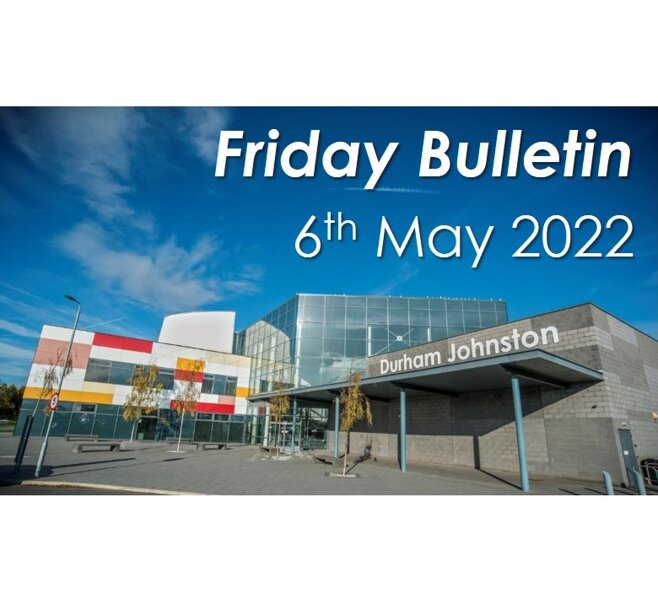 Dear Parents & Carers,
As I explained last week, over this half term there are three important areas of school life on which we would like to share information and seek your feedback. This week's focus is on Relationship & Sex Education.
The following link contains a letter, our Relationship & Sex Education policy and some guidance for parents and carers from the Department for Education. There is also a short survey that we hope you can complete too. We have also emailed this link directly to parents and carers this morning.
Relationship and Sex Education May 2022
It has been a very focused week in school with language speaking exams, safeguarding assemblies and students revising with their teachers for forthcoming public exams. We have shared specific updates this week for parents and carers of students in Year 11, and also key information for Year 12 students. It is a busy but productive time of year in school, and we are, as ever, grateful for your on-going support.
Mr O'Sullivan
Non-Uniform Day
On Tuesday May 10th we will hold a non-uniform day. This is completely optional for students - however, those wishing to take part are asked to contribute £1 (this will be collected during form time). Monies raised will go towards supporting North East Homeless, our local foodbank, and our House System (we have a fund to contribute to in-house charitable contributions and events).
School rules in regard to jewellery and false nails still apply, and we ask students to dress in a way which is suitable and appropriate for the school environment.
Miss Forbes
Senior Teacher, the House System
Routes into Languages Spelling Bee
The Routes into Languages Spelling Bee is a prestigious annual event, where Y7s from across the country compete to spell as many words as they can in just 60 seconds. The catch? The words are in French, German or Spanish... and they need to spell them in the alphabet of that language!
After months of hard work, a small group of Year 7s recently took part in the regional rounds, which were held remotely this year, with the regional champions announced last week. Huge congratulations to Joy and Madeleine, who finished 2nd and 3rd respectively in the regional rounds of the German competition, and to Alex, who was crowned regional champion for Spanish. All three students will be heading to Cambridge University next month to compete in the national finals, and we wish them all the very best!
It is also important to note the immense efforts of the rest of our Spelling Bee team. Whilst not quite making the finals this time, Beth, Runo, Roseanna, Amelia and Sascha have worked incredibly hard to get to this stage, and many of them are now giving up their free time to help the others prepare for nationals. Ms Anderson and I are immensely proud of not only the achievements of our 2022 Spelling Bee cohort, but also their determination, positivity and teamwork.
Miss Daglish
Languages Department
Sixth Form Notices
Please click the link below to read the weekly digest of news and information for Sixth Form Students.
PE News
On Wednesday, our U19 tennis team were playing Whitburn School in the National Cup second round. This was an outstanding afternoon of tennis which was played in an excellent spirit. The match ended 3 - 3 so we needed a 10 point tie-break to decide the winners. This was also close as we reached 8 - 8 but we won the next two points to win 10 - 8 and reach the northern semi-final. We now travel to Dollar Academy in Scotland as the only state school left in the North.
Yesterday, our U13 boys' and girls' handball teams travelled to Oldham to compete in the English Schools northern finals, aiming to finish in the top 2 schools and reach the national finals. The standard was high but we produced some excellent performances throughout the day. Our boys finished in 5th place and our girls just missed out on the national finals with a 3rd place finish.
Also yesterday, our Junior and Inter athletics teams were at the Riverside Stadium taking part in the Area Championships. It was an outstanding afternoon of athletics, as we won several events. We are still waiting for official results which we can share next week.
Good luck tonight to our Year 7 cricket team who are playing their first game as we take on Castleview in a friendly match.
Mr Hopper
Subject Leader for PE