6 May 2022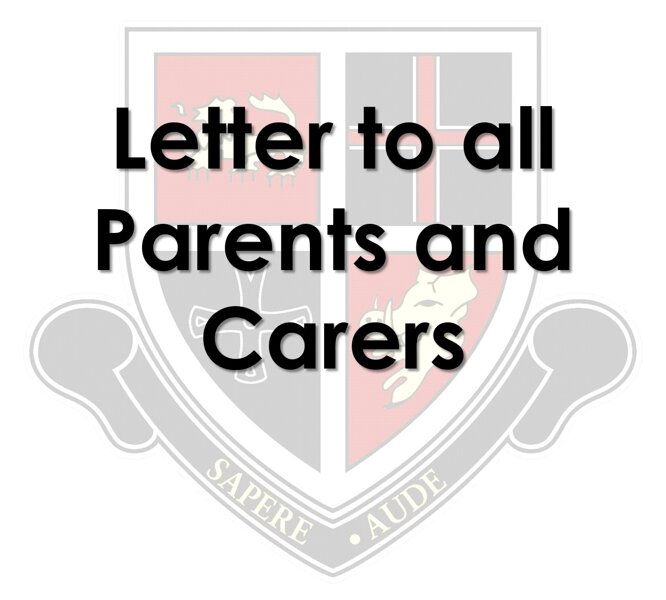 Relationship & Sex Education May 2022
Dear Parents and Carers,
As a part of your child's education at Durham Johnston Comprehensive School we promote personal wellbeing and development through a comprehensive Personal, Social, Health and Economic (PSHE) education programme. PSHE education is the curriculum subject that gives young people the knowledge, understanding, attitudes and practical skills to live safe, healthy, productive lives and meet their full potential. We have provided a high quality PHSE programme for over 30 years and, each year, we update our RSE curriculum and consult with parents and students about our planned programme for the following academic year. We have recently made a new appointment to our school leadership team and Miss Robson, a very experienced school leader in the Northeast, will be joining us to take responsibility for personal development at Durham Johnston.
As of September 2022, your child's class will be taking part in lessons and standalone sessions which will focus on the relationships and sex education (RSE) aspect of their personal development. RSE lessons in Year 7 will include teaching about Healthy Relationships, including; 'friendships and intimate relationships; families; growing and changing, including puberty; personal hygiene; changing feelings; becoming more independent; keeping safe and consent; developing self-esteem and confidence'.
Pupils will also have opportunities to ask questions that help prepare them for relationships of all kinds in the modern world and we will be focusing, in an age-appropriate way, on all of the above important areas to safeguard students and to ensure that they are respectful and tolerant towards others. It is important that student voice is central to the planning process and that our curriculum is based upon issues that students are keen to learn more about and to understand. Each year we complete a survey with students and shape our teaching to meet both the statutory national requirements that are important for all schools and to focus upon the issues that are most important for our students.
In recent years students have requested and studied the following areas of the curriculum in an age appropriate manner:
Year 7 -

E Safety, establishing meaningful and healthy relationships and weekly PHSE/RSE lessons.

Year 8 -

recognising abusive relationships, exploitation, grooming, and child exploitation. Self-esteem and the law and consent.

Year 9 –

Sexually Transmitted Infections, contraception, consent and the Law, substance misuse and risk of sexual harm.

Year 10 -

substance misuse, binge drinking and the risk of sexual harm, STIs, consent and the Law.

Year 11 -

substance misuse, binge drinking and the risk of sexual harm, STIs, consent and the Law.

Year 12 and 13

– Through our PHE (What's Next?) Programme, outside speakers and our assembly programme: Preparing for next steps (including independent living and finance), personal safety, Consent and the Law, spiking, Equality and County Lines. The key message is respect, for self and others.
We will complete an additional survey during the summer half-term which will be used to determine the topics discussed in the 2022-23 RSE workshops. We have a very long standing relationship with Wayne Stephenson from Stephenson Training and Intervention who have delivered relationship and sexual education sessions to young people nationally for over 20 years. A link to their website can be accessed here: Stevenson Training Intervention - sexual health training and workshops.
Older students will also continue to engage with the above aspects of personal safety via discussion, assemblies, within the curriculum, and as part of standalone opportunities that we feel are important at key points in their development. We will also tailor sessions where we feel that there is a particular pattern of need at the school or for specific groups or students. It is important that our approach is flexible as students often have varying degrees of need.
PSHE education is taught throughout the school in every year group and is monitored and reviewed regularly by the staff and governing body, with the school's Pupil & Staff Well Being Committee, chaired by Dr. Sandra Whitton, overseeing school provision. All PSHE teaching takes place in a safe learning environment and is underpinned by our school ethos and values. Students are also encouraged to speak with staff if they have a concern and we have a strong focus upon effectively safeguarding all of our young people.
As a school community, we are committed to working in partnership with parents; recent parental feedback has indicated that the overwhelming majority of parents continue to be highly supportive of the relationships and sex education programme. If you would like to find out more or discuss any concerns please feel free contact us. In addition, we have included an anonymous survey with this update that we would encourage all parents to complete, and we will also be completing a survey with all students in the summer term too. The survey for parents and carers can be accessed here:
Please click here to complete the survey.
We would also like to take the opportunity to share some relevant documents. Please click on the links below to be taken to advice from the Department for Education for all parents and carers, and a link to the schools Relationship & Sex Education policy for parents to consider. The policy is in draft form will be updated in June 2022 after this parental consultation and we will include any relevant information that we feel reflects school provision after we have assessed information from the parent and student surveys.
Department for Education Advice
DJCS Relationship & Sex Education policy
We have shared these documents before in 2019 and 2020 and with Year 6 parents and carers as part of the transition process but feel that it is helpful information to share on an annual basis.
Yours faithfully
A J O'Sullivan
Headteacher