28 February 2022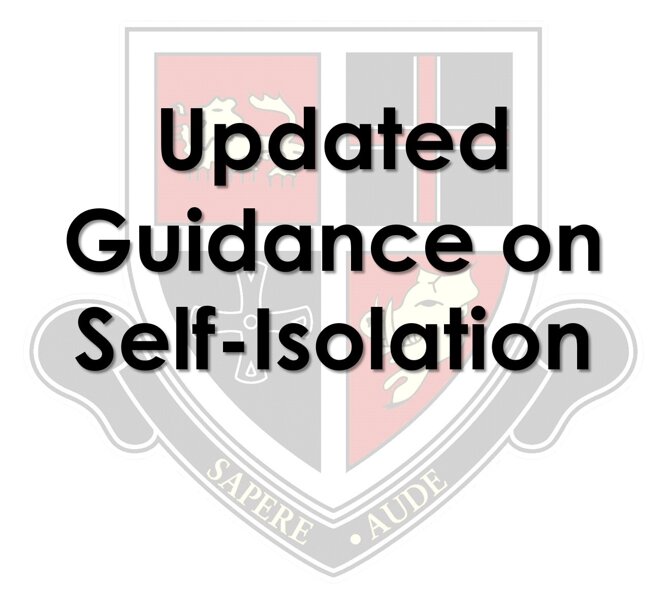 New guidance on self-isolation for people with Covid and their contacts:
The Department for Education has updated its various operational guidance documents for education settings to reflect the removal of the legal requirement for people with Covid to self-isolate from 24th February 2022. The sections in these documents on 'tracing close contacts and isolation' and 'when someone develops Covid-19 symptoms or has a positive test' now refer to newly-published UKHSA guidance for people with Covid-19 and their contacts.
Key points from this document are as follows:
If you have any of the main symptoms of Covid-19 (a recent onset of a new continuous cough; a high temperature; or a loss of, or change in, your normal sense of taste or smell) you should order a PCR test. You are advised to stay at home and avoid contact with other people while you wait for the test result.

Children and young people with Covid-19 should not attend their education setting while they are infectious. They should take an LFD test from five days after their symptoms started (or the day their test was taken if they did not have symptoms) followed by another one the next day. If both these tests results are negative, they should return to their educational setting, as long as they feel well enough to do so and do not have a temperature.

If a person continues to test positive after day 5 they can return to school after the 10th day of isolation.

Students should not attend school if they test positive and should follow the clear guidance referenced above in order to return.

The DfE notes that: "If a parent or carer insists on a pupil attending your school where they have a confirmed or suspected case of Covid-19, you can take the decision to refuse the pupil if, in your reasonable judgement, it is necessary to protect other pupils and staff from possible infection with Covid-19."

There is no longer a requirement for students to test on Sundays and Wednesdays. However, we would encourage students to continue do so in the short-term to limit the spread of Covid-19 in school.

Face coverings in communal areas and the classroom remain a matter of personal choice in line with longstanding school advice.