7 January 2022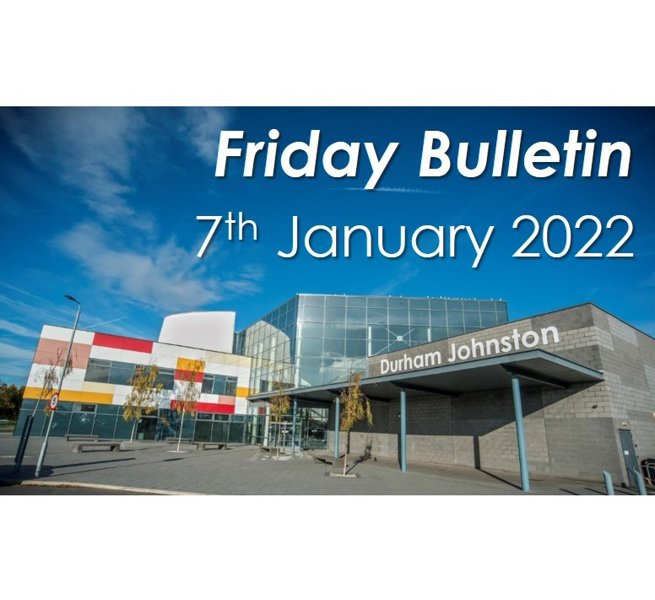 Dear Parents and Carers,
It has been a positive start to the new term and students are quickly settling into routines again. This week's update is very brief, and I wanted to mainly emphasise the importance of testing in the weeks ahead. We will provide additional Lateral Flow Tests for all students next week and would make clear again the importance of testing in a regular manner on Sunday and Wednesday evenings. We will start to issue email reminders as of next week to help this become normal planning in school for all students, staff and their families.
Staff and student attendance has been very high this week with a small number of absences, and we will continue to monitor both very carefully on a daily basis. For more information about our return to school, I would encourage you to read the detailed update that was shared on Tuesday. That update can be accessed at this link.
I hope that you have a restful weekend and thank you for the high level of support that you have offered to the school this week.
Mr O'Sullivan
Sixth Form Notices
Please click the link below to read the weekly digest of news and information for Sixth Form Students.
House System News
As part of our Christmas campaign, we supported Durham Foodbank (along with several other worthy charities); we were delighted to receive the lovely note below explaining how many meals we were able to provide as a school. Many thanks to all who contributed!
Miss Forbes
Senior Teacher, the House System
Music Notices
Please note that Music Enrichment Activities resume next week. We will ask that, where possible, pupils wear masks in rehearsals and that members of choirs and brass/ wind players remain distanced.
Mr Holmes
Subject Leader, Music
PE News
Clubs are back up and running and a full timetable of extra-curricular sport will resume next week. You can see our weekly list of events on the extracurricular page of the website.
Our Year 11 boys' football team were due to play Whitley Bay High in the last 32 of the English Schools Cup. Unfortunately, the game had to be postponed and will now take place next Thursday. Good luck to them, and to our U15 girls' football team who are also competing in the last 32 round of the English Schools Cup next week. They travel to Hull on Wednesday to play South Hunsley School.
Finally, good luck to 10 of our athletes who are travelling to Edge Hill University, Lancashire on Sunday to compete in the Northern Regional Biathlon Championships. Those finishing in the top 3 places will qualify for the National Finals in March.
Mr Hopper
Subject Leader, PE