9 March 2018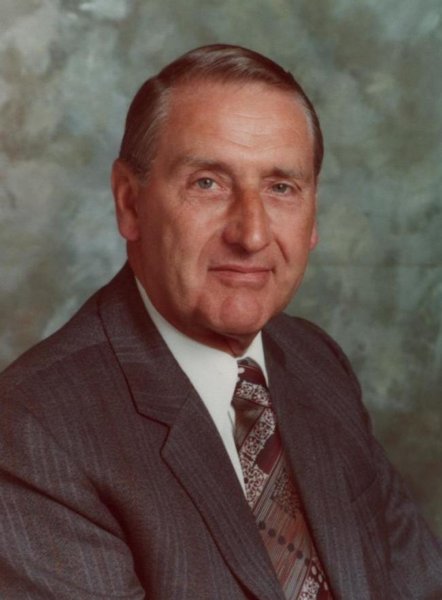 In 1995 the Committee for Standards in Public Life suggested 7 principles that should guide all public servants. Lord Nolan's report identified the need for public servants to demonstrate selflessness: integrity; objectivity; accountability; openness; honesty and leadership. Those principles are clearly still relevant 23 years later and they are reviewed regularly; the most recent national review taking place in 2015.
I first became aware of them when Carolyn Roberts returned to Durham Johnston as Headteacher in 2006. She shared them with teachers and support staff and exemplified them in her day to day leadership of the school. The Nolan principles were used to underpin significant improvement at the school and provided a sense of stability as the educational context continued to change. My reason for sharing this relates to the death this week of Wallace Bagley, the Headteacher at Durham Johnston between 1966 and 1982. A number of former students and teachers from that period of the school's history have commented about Mr Bagley's integrity and leadership. His selflessness is perhaps reflected in a different way; like many others born in the 1920s he served his country during World War Two. He was a Captain in the Royal Artillery, served in the Naval Bombardment Unit and was a qualified Parachutist. After the war he studied history before choosing continue his public service as a teacher.
Mr Bagley's time as Headteacher at Durham Johnston was characterised by significant success during a period of rapid change. Girls were admitted for the first time in over 50 years when the school became co-educational in 1970; the school became comprehensive in 1979 as part of the reorganisation of education across the County. He provided strong leadership through both. He was also Headteacher when the school celebrated its 75th anniversary in 1976. At that time the school had a newspaper called the Johnstonian. In its editorial Mr Bagley wrote:
"The school has of course changed considerably in the 75 years of its existence. It has changed buildings and it has grown greatly in size, but the spirit, the inspiration arising out of J.F.W Johnston's ideals, and his wish to further the educational possibilities of the ordinary boy and girl have persisted and the school has always been proud of its origins."
Mr Bagley was a successful and well respected Headteacher, with a clear understanding of the school's traditions. He was also a distinguished public servant who exemplified the principles advanced by Lord Nolan during his time at the school.
https://www.thenorthernecho.co.uk/obituaries/16066099.tributes-paid-to-former-headteacher-credited-with-turning-around-successful-school/
Mr O'Sullivan