28 March 2018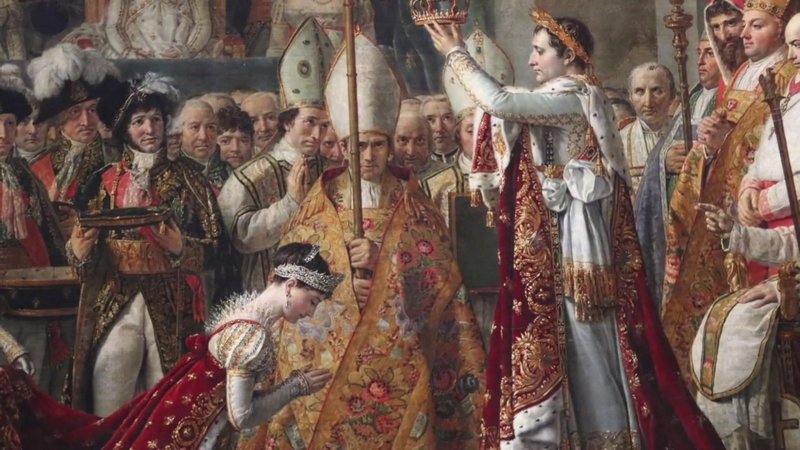 In 1804 Beethoven was putting the finishing touches to 'Sinfonia Intitolata Bonaparte' when he received notice that Napoleon, a figure he admired for being both revolutionary and virtuous, had declared himself Emperor of France. Barely able to contain his rage, the composer shouted:
'So he is no more than a common mortal! Now he, too, will tread underfoot all the rights of man and indulge only his ambition; now he will think himself superior to all men and become a tyrant!'
Grabbing a pen, Beethoven strode over to his score and scribbled out the title so violently that he tore through the paper. Henceforth, the work would be known
simply as the Sinfonia Eroica, or the 'Heroic' Symphony. Based upon that example, it may be an understatement to note that music can provoke strong emotions. Napoleon, whether a tyrant in waiting or not, clearly saw the cultural value of music, commenting that, 'music tells us that the human race is greater than we realise.' Frank Zappa, a less significant historical figure, lamented that, 'All the good music has already been written by people with wigs and stuff.' Based upon Matthew Edge's xylophone interpretation of the Vision On theme at Thursday's Spring Concert, Napoleon was clearly right and Frank Zappa was just being grumpy and provocative.
The manner in which music elicits strong emotions is on my mind because I had the good fortune to attend the Durham Music Service showcase at The Sage on Saturday and the school Spring Concert on Thursday evening. Both were hugely impressive. At a time when music is perceived to be under threat in primary and secondary schools, it was fantastic to see so many students participating and such large and supportive audiences. The quality of musicianship has been superb, as has the enthusiasm of the performers. The Durham Signing Choir performing Troublemaker with obvious pleasure: the Durham Youth Orchestra's wonderful interpretation of Jean Sibelius's Finlandia; the excitement of Year 7 lower school musicians playing in their first Spring Concert and the poignancy of year 13 students performing for the last time.
An enthusiasm for music has always greatly outweighed my actual ability to play proficiently, but I have been inspired this week to dust off the bodhrán and torture my family with poorly timed reels and jigs. If you already play an instrument, persevere. If you have never had the courage or inclination to play, start now. Music is for everyone.
And never kiss a dead Nun, Mr Holmes.
Mr O'Sullivan