4 March 2021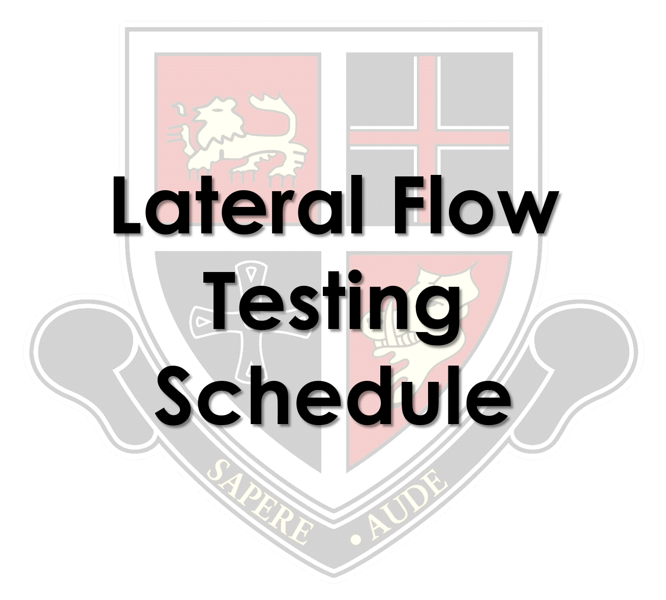 Dear Parent / Carer / Pupil Over 16 Years,
Lateral Flow Testing Schedule
Thank you to all of you who have chosen to access lateral flow testing in school. As stated previously, tests will be carried out from Friday 5th March to Tuesday 9th March according to the schedule below. We will not be issuing individual appointments; students should arrive within the allocated time period for their tutor group.
Further details on the testing can be found using the following link:
Lateral Flow Testing Letter 25th February 2021
Yours Faithfully
Mr O'Sullivan
The following video explains where students need to go for their tests: