26 June 2020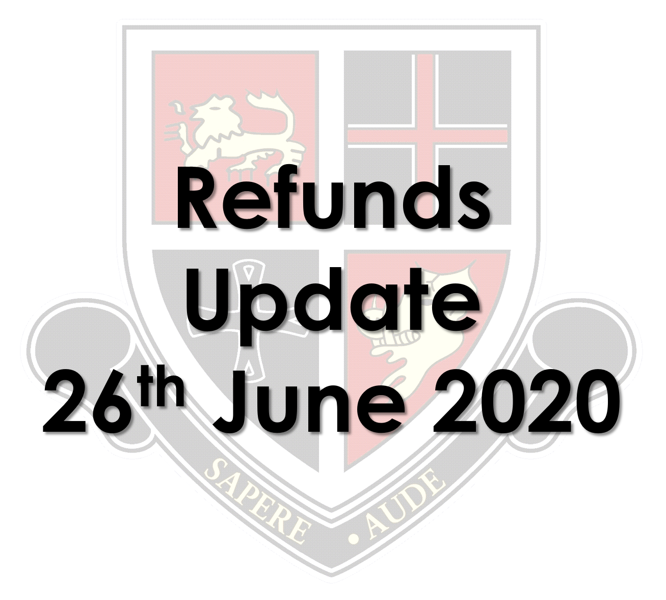 School trip refunds
Refunds for the following trips have now been made to parents;
Ski Trips

Easter Sports Camp

France – Lésigny, October 2020

Malaga

Pompeii

Roman Britain (London and Bath)

Battlefields
We are currently working to process refunds for Howtown. We will then commence refunds for Austria and Eichen (Oct 2020).
Parents / carers have received the full amount they paid to the school. Payments were either delivered directly to families by our staff volunteer delivery drivers, ensuring proper social distancing for all involved, or posted out as cheque payments.
We will continue to work through all trips and refunds until all are repaid.
We thank parents for their patience while we negotiate with multiple travel operators and insurers and embed brand new systems for refunding balances.
ParentPay Refunds
Please be reassured that all unspent school meal balances will be returned to your ParentPay parent account automatically, without the need for you to make an individual request.
In rare cases, where this is not possible, we will arrange for an alternative method of payment such as posting a cheque to your home address. We will contact you to advise you of this directly if this is needed.
We have now processed most refunds for Year 11 and Year 13 pupils from ParentPay although a small number remain outstanding. We will start processing refunds for other year groups soon and, again, appreciate your patience while we work through the system, manually refunding each account, one-by-one.