11 October 2019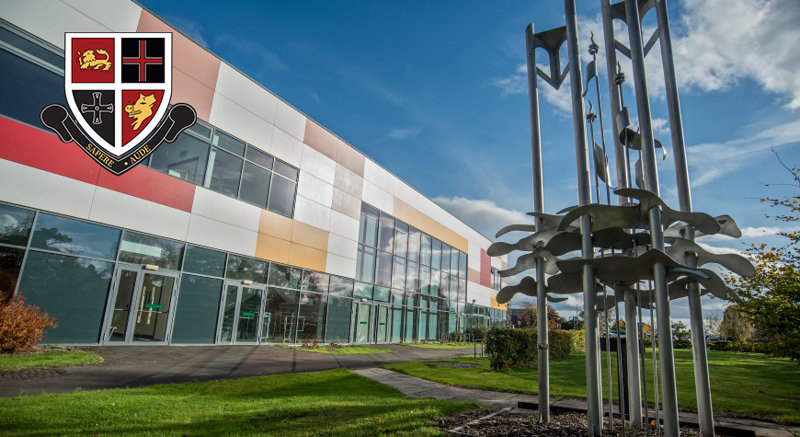 Dates for your Diary - Autumn Term 2019
Year 11 trial examinations - 10 to 18 of October
Year 11 Parents' Consultation Evening - Monday 18 November 2019
Ski trips 2020 - information evening for parents - Tuesday 26 November 5.45 p.m. - 6.30 p.m. in James Hall
Year 13 Parents' Consultation Evening, Monday 2 December 2019
Year 9 Options Evening, Monday 13 January 2020
Year 9 Parents' Consultation Evening - Monday 20 January 2020
Year 12 Parents' Consultation Evening - Monday 3 February 2020
Year 7 Parents' Consultation Evening - Monday 2 March 2020
Year 8 Parents' Consultation Evening - Monday 27 April 2020
Sixth Form Open Evening
We were delighted to welcome so many Year 11 students from Durham Johnston and 24 local schools on Monday evening. I hope this event was useful in helping students research their preferred options for next year and also helped provide focus for their GCSE courses this year. As I said on Monday, the ideal way to prepare for A level study (and success) is to establish good habits early and get the best possible grades at GCSE – these give students a better, wider range of options for September 2020.
Application forms are in the pack that was given out on Monday, spares are available from the Sixth Form office and at main reception. We have been receiving application forms all week and the first deadline is 5th November, when we will begin building timetables around student options choices. We welcome applications after this date. If you have any questions about courses and require additional guidance, please contact us at sixthformadmissions@durhamjohnston.org.uk
Thank you to departmental staff and the Year 12 and 13 student subject ambassadors. Your guidance and enthusiasm were greatly appreciated – you brought the courses and A level experience alive for prospective students and parents.
Mrs Lennon, Head of Sixth Form
Letter FAO Year 13 Parents and Carers
Student in Year 13 have been provided with a letter to bring home with them today.
To read a copy of the letter please click on the link below.
Year 13 Letter - 9 October 2019

Durham Book Festival For Schools
Onjali Rauf – The Star Outside my Window

Our annual Festival of Culture got off to a fine start on Tuesday morning with an early working breakfast for 20+ sixth form students in the company of Onjali Rauf. Onjali is an award-winning author and founder of the NGO Making Herstory, a woman's rights organisation tackling the abuse and trafficking of women and girls in the UK and beyond.
Sixth Form students Maddy Abel and Zara Bomanji commented 'We were given the responsibility of putting together a working breakfast with Onjali K. Rauf. It was a very comfortable and enjoyable environment in which we discussed topics such as Onjali's two novels that centre around the theme of domestic violence and the refugee crisis as well as the activism that she partakes in at actual refugee camps in Calais and Dunkirk. It was very educational and
inspiring to hear about all she has accomplished thus far'.
Onjali's début novel The Boy at the Back of the Class, drew on her own experience delivering emergency aid convoys for refugee families surviving in Calais and Dunkirk. Inspired by a Syrian mother and baby she encountered in a Calais refugee camp, it portrayed the refugee crisis through the eyes of a child. It won the 2019 Blue Peter Book Award, was the overall winner of the Waterstones Children's Book Prize 2019 and was nominated for the Carnegie Medal Children's Book Award. In the same year she was also shortlisted for breakthrough author in the BAMB (Books Are My Bag) Readers' Awards. On top of writing in publications such as the Guardian, Onjali is also a contributor to the BBC Radio 2 programme Pause For Thought.
Onjali delivered a public event to 100 Durham Johnston Year 7 pupils together with pupils from local secondary schools, introducing her brilliant new book The Star Outside my Window. This is a story that explores the enduring impact of domestic violence and celebrates the power of hope and resilience.
Onjali has been described as 'warm, fast-talking and infectiously positive'. We found this to be a perfect description of this incredible woman and would add 'engaging, refreshingly humble, passionate and inspiring'.
Kiran Millwood Hargrave – The Deathless Girls
Kiran Millwood Hargrave is the author of best-selling novels The Girl of Ink and Stars, The Island at the End of Everything and The Way Past Winter.
Introducing her first novel for teenagers, Kiran delivered an engaging session on The Deathless Girls; a gothic and feminist imagining of the untold story of Dracula's brides. The book is published by Orion Children's Books' new Young Adult feminist series, Bellatrix. The session was attended by 100 DJ pupils as well as a large contingent from Belmont School.
Sixth form pupils Maddy Abel and Zara Bomanji hosted the public event, with enthusiasm and expertise, leading Q&A sections with insightful and provoking questions around themes of feminism in writing and characterisation.
Dr Emily Grossman – Brain Fizzing Facts

We were delighted to welcome multi-talented science superstar Emily Grossman to Durham Johnston on Wednesday. As a STEM ambassador, broadcaster, author and YouTube sensation, Emily introduced her brand new title Brain-Fizzing Facts in a highly interactive session featuring live experiments.
The book answers all the science questions pupils have always wondered about and is a perfect curriculum-based book for children, ages 8-12, who love learning. The session hosted 100 pupils from DJ alongside 200 visitors from 4 local schools.
Emily is an expert in molecular biology and genetics, with a Double First in Natural Sciences from Queens' College Cambridge and a PhD in cancer research. She talks about science on the TV and radio, gives inspirational talks in schools, universities and at live events, writes books and articles about science, and helps others to communicate clearly about their work. Emily's aim is to show people just how exciting science is, and to make it more accessible by explaining complex concepts in a fun and engaging way.
Emily also campaigns to increase diversity in science by encouraging more young people, especially girls, to choose careers in science.

Debi Gliori – The Bookworm

Always a popular visitor to Durham Johnston, Debi delivered an enchanting event for 150 partner primary pupils (ages 4-7) around her new and beautifully illustrated book The Bookworm. This is a funny, lighthearted story from the winner of the Red House Children's Book Award and author of modern classics including The Tobermory Cat, No Matter What and The Trouble with Dragons. Young visitors to Durham Johnston were enthralled by live drawing, projected to a giant screen, accompanied by storytelling.
Debi Gliori was born in Glasgow and studied at Edinburgh College of Art. She is well known both for her picture books and her novels for children and has been shortlisted for all the major prizes, including the Kate Greenaway Award (twice) and the Scottish Arts Council Award. Debi was also the Shetland Islands' first Children's Writer-in-Residence.
Ms Charlton, Director of Resources

CyberFirst Careers Event - Saturday 26th October
CyberFirst (National Centre for Cyber Security) have organised an event for students and parents on Saturday 26th October which will be held in central Newcastle as many schools have discussed the need to focus on parents as the primary influencers.
The morning session will target the Year 8 age group and the afternoon session will target the Year 9 age group. These are excellent, very informative events and can lead to further opportunities including fully funded residential courses for students studying for GCSE and Sixth Form and on to apprenticeship opportunities, CyberFirst also run competitions for school age students.
There are 50 student places available for each session (50:50 gender split) so places are limited.
To register for a ticket please follow the relevant link below:
https://www.eventbrite.co.uk/e/cyberfirst-trail-blazers-for-year-8-in-newcastle-tickets-74807169257
https://www.eventbrite.com/e/cyberfirst-adventurers-for-year-9-in-newcastle-tickets-74813088963
Mr Kennedy, Subject Leader for Guidance and Careers

PE Department News
On Tuesday we had 27 of our rowers at Durham ARC competing in the Durham city indoor rowing competition. This was an excellent night for Durham Johnston as we won 7 of the 12 races. The top three rowers in each race qualify for the County finals and we had 20 out of 27 in the top three. Congratulations to the following who won their race to become Area champion:
Anna Cunningham
Daniel Moorhouse
Sian Davison
Simon McKim
Tom Pfetscher
Owen Hall
Ellis Black
On Wednesday our VIth form football team took on Framwellgate in a league match. This was our best performance of the season as we dominated the game going on to win 7 – 1 to remain top of the league. Also on Wednesday our Year 9 football team were playing St Robert's in the Tyneside Cup. Despite a battling performance they proved too strong for us going on to win 6- 1.
Our girls were also in football action on Wednesday taking on John Spence in the English Schools Cup. We produced an outstanding performance to reach the next round with a comfortable 8 – 0 victory
Finally on Wednesday our Year 8 rugby team travelled to Ryton RFC for the first round of the county cup. We won our first three matches before losing a close game to a strong Emmanuel College team. Another excellent final match saw us draw with St Thomas More to finish in third place and qualify for the county finals.
On Thursday we had four league football games against St John's. St John's always have strong teams and these were excellent matches. Our Year 7 team were losing 5 – 3 but fought back to win a 14 goal thriller 8 – 6. Not so good news for our Year 8's won lost 7 – 1. An excellent result for our Year 9's saw them keep a clean sheet in a 3- 0 win. Despite only losing 2 – 1 at half–time our Year 10 team ran out of steam eventually losing 6 – 1.
Our netball teams were also in action last night as they made the short journey to St Leonard's for league games. All the games were close but we managed to win all four. The results were:
Year 7 won 11 – 1 with Libby Clark player of the match.
Year 8 won 9 – 6 with Kaelyn Jones player of the match.
Year 9 won 10 – 9 with Ruby Phillips player of the match.
Year 10 won 10 – 6 with Holly Jenkins player of the match.
Finally good luck tonight to our Year 11 football team who are at home taking on Cardinal Hume in the County Cup.
Mr Hopper, Subject Leader for PE
Football Fixtures 2019-2020
October Half Term Sports Camps
Durham University are running a half term sports camp aimed at 12-16 year olds between Monday 28th October and Friday 1st November. Places can be booked on a day to day basis and run from 09.30am till 4.30pm each day with options for early starts and late finishes each day also. All activities will take place at the new Sports and Wellbeing park on Stockton Road and cost £15 per day. Activities may include cricket, tennis, volleyball, fencing, dodgeball, archery, basketball, team challenges, inflatable assault courses and much more. You can book on their website https://www.teamdurham.com/holidaycamps/ or via the Team Durham Holiday Camps Facebook page.

Whole School Literacy
Autocrats, democrats and bureaucrats: what do they all have in common? No, the answer is not Brexit, for once! This week Year Eights explored the root word 'crat' meaning 'rule'. Trying to sort out the pictures below provoked some lively debate and discussion, and not just about vocabulary.
Mrs Clark, Subject Leader for English