16 November 2018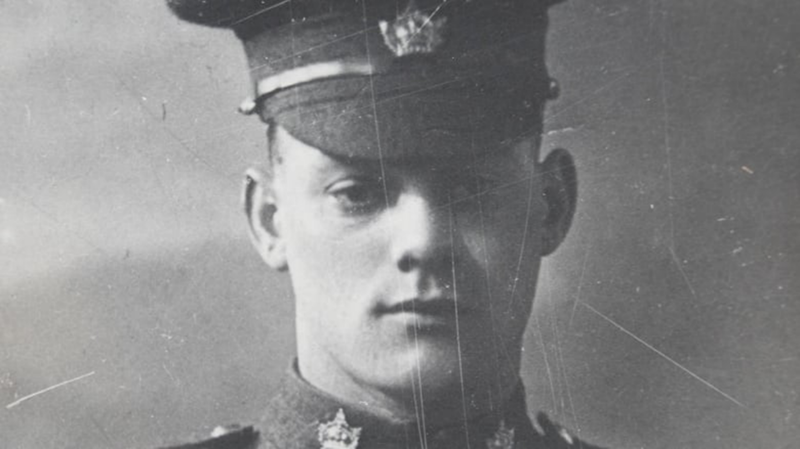 888,246? 10.58 a.m.? 20%? 7.69%? 1 out of 466? 37 and 2 out of 3?
The above question has been central to our remembrance assemblies this week. The scale of the Great War can often be slightly overwhelming for students. The scale is difficult to grasp and the above numbers have helped to personalise the conflict and to make it understandable.
George Price was one of the 888,246 British men that died between 1914 and 1918. What makes his death sadly unique is that he was the last British soldier to die. His regiment had not been informed of the time and date of the Armistice and on 11th November 1918 he was sent out on patrol, opposite the town of Ville-sur-Haine. Accounts of his death vary, but he was shot by a German sniper at 10.57 and pronounced dead at 10.58 a.m. The most common explanation of his death was that he reacted to movement from a Belgian woman or family, believing them to be in danger. George Price was Canadian, but his family had roots in County Durham.
County Durham was hugely affected by the conflict, with large numbers of men joining the Pal's Battalions formed by the Durham Light Infantry. Cities such as Belfast, Glasgow, Liverpool, Birmingham and Manchester suffered heavier numerical casualties, but, proportionally, Durham suffered the greatest losses. 20% of all men over the age of 18 from died during the conflict, with a 7.69% loss of population recorded in Durham City between the 1911 and 1921 census. Of the 466 villages in County Durham, only one recorded no loss of life; all 5 of the men who fought from Hunstanworth (pictured below) returned home, but the other 465 settlements suffered losses.
The 37 men associated with Durham Johnston that were killed during the conflict came from a range of villages, towns and from Durham itself. They were from New Brancepth, Brandon, Langley Moor, Ushaw Moor and Esh Winning: from Crossgate, Neville's Cross, Bowburn and Gilesgate; from Houghton, Hetton, Murton and Cornsay Colliery. Two of the men on our memorial were from Shincliffe, brothers Ben and William Moody. (William is pictured above). Their younger brother, James Moody, also fought on the Western Front, but survived after being wounded. The Moody brothers lost their Father in 1905 and were raised by their mother. They all attended the school when it was located in South Street. Conscientious and bright, they are present in the school archive as keen sportsmen and prize winners. William trained as an accountant and worked within the Education Department of the County Council. Ben and James trained as teachers; Ben moving to Hull and James being one of the teachers that founded Bownburn School. William and Ben died within a week of each other in heavy fighting around Arras in May 1917. Mrs Moody received two telegrams in quick succession informing her that 2 of her 3 sons had been killed. Large numbers of men died in the Great War, but each death had a personal impact, altering families and the fabric of the wider society. As one Year 7 student asked me on Tuesday, 'How did she cope with the loss of two sons?'
Thursday's remembrance assembly for 6th form students was attended by Bruce Kent, the person most associated in Britain with CND and the peace movement. He had been speaking at the Town Hall on the previous evening. Now 89, he spoke in an honest and forthright manner with the students about his reasons for supporting the Campaign for Nuclear Disarmament from the 1950s onwards: about the absurdity of spending vast fortunes on nuclear weapons when other services are desperate for funding; the silence over arms sales to countries such as Saudi Arabia; the unquestioned role that charities play in shaping public discourse and the importance of young people actively trying to change the world. You may disagree or agree with many of those points, but it is good that students engage with those idea and understand that they can, actively, try to shape society. Bruce Kent also met with Year 7 students to discuss the 1980s film, 'When the Wind Blows.' He was an excellent example of long- term commitment, public service and stoicism; qualities demonstrated by some current politicians, but lacking in many others. I'll finish by paraphrasing one of his comments to the collected 6th form: 'Why are we always having remembrance ceremonies?
Shouldn't we focus on why wars start in the first place and stop them, rather than remembering those who have died. Surely we need to find out if problems can be solved by discussion before fighting." It's a rough approximation. He made the point much more effectively and I would like to thank him on behalf of all those who had the pleasure of meeting him.
Mr O'Sullivan