16 September 2021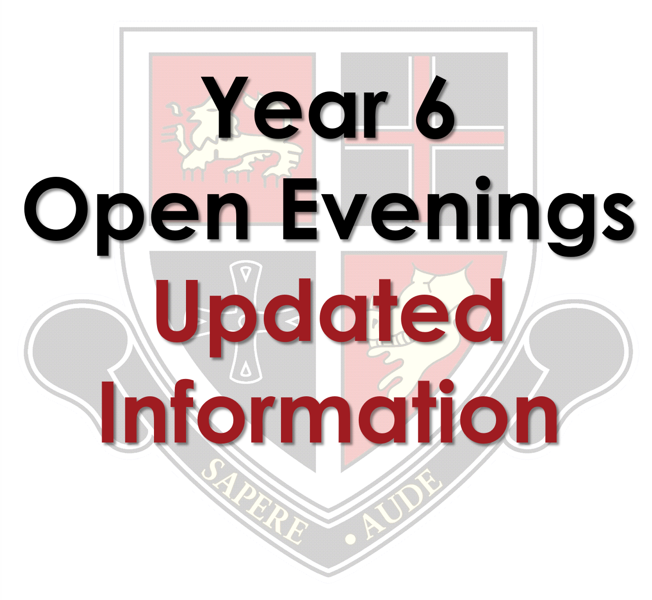 Year 6 Open Evenings: Monday 20th and Tuesday 21st September 2021
Our Year 6 Open Evenings will take place on Monday 20th and Tuesday 21st September. We are very pleased to be able to invite prospective parents and carers into school in person.
We intend to offer four different opportunities for Year 6 parents and carers from a range of primary schools and would request that you sign up in advance to confirm a place. We have thought very carefully about minimising the number of contacts for those participating whilst also making sure that students and their families can visit the school and interact with school staff and students. We know how important it is to visit any school before applying for a place as there are very few more important decisions as a parent or carer.
We have been made aware that there is a clash of dates with another local secondary school for parents, carers and students of Bearpark, Browney and Silver Tree Primary schools for the proposed time of 4.15 p.m. on Tuesday 21st September. Therefore, we would like to offer those parents, carers and students the opportunity to sign up for any one of the other available sessions. Please accept our apologies for not identifying this issue in advance and for any inconvenience that may have been caused.
We will also provide a wide range of virtual materials on the school website so that those unable to attend can access all of the key materials that we will share. We are committed to making the school accessible for those parents and carers who can't attend too.
If you would like to attend, please sign up for the appropriate session for your child's primary school. The sessions have been planned on the basis of one parent or carer and a Year 6 child attending. Unfortunately, we do not have capacity for the parents of Year 4 or 5 students to attend or for large numbers of siblings. Please check the school website for any additional updates prior to attending.
Durham Johnston Comprehensive School Year 6 Open Evenings: Sign Up