29 January 2021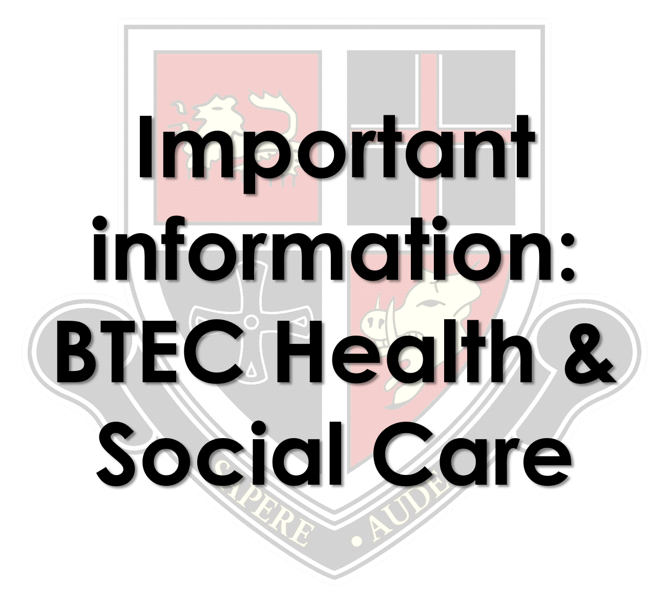 BTEC Health & Social Care Exam Cancellation
The school has been advised that the BTEC Health & Social Care examination (21117K Health and Social Care, Component 3: Health and Wellbeing) scheduled for Friday 5th February 2021 has been cancelled by Pearson, the organisation responsible for the qualification. Pearson have informed us that:
In light of the information released as part of the Ofqual consultation launched on 15 January 2021, we can confirm that the BTEC February 2021 series will not go ahead.
This is a national decision that affects all student in England and Wales. As soon as we have any additional information about the examination and the Government's plans for Year 11 students we will contact you straight away.