6 July 2020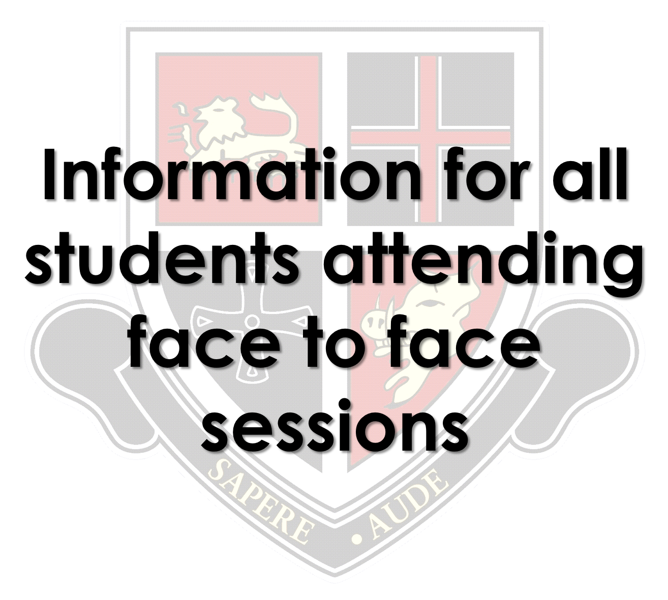 We are really looking forward to seeing lots of our Year 7, Year 8 and Year 9 pupils over the next two weeks. As you may have seen via our Twitter feed, we've made some changes to routes in and out of the building, and how classrooms work, in order to make sure we're keeping everybody as safe as possible. You might be wondering what to expect when you come in, so here's Mr Wright, one of our Assistant Headteachers, to explain.

Year 10 and 12 attending subject-specific sessions should use the following routes, depending on where their session is based. This information has been sent via email directly to students.
Sessions in James Hall, or on the Maths corridor: use the same route as Year 7 & 8 as detailed in the video above. This is the same route you have used since we re-opened for face to face sessions in mid-June.

Sessions in the History/Geography breakout area, or on the Language corridor: use the same route as Year 9 as detailed in the video above.
There will always be staff outside the building before the start of sessions. If you're not sure - ask!