7 May 2020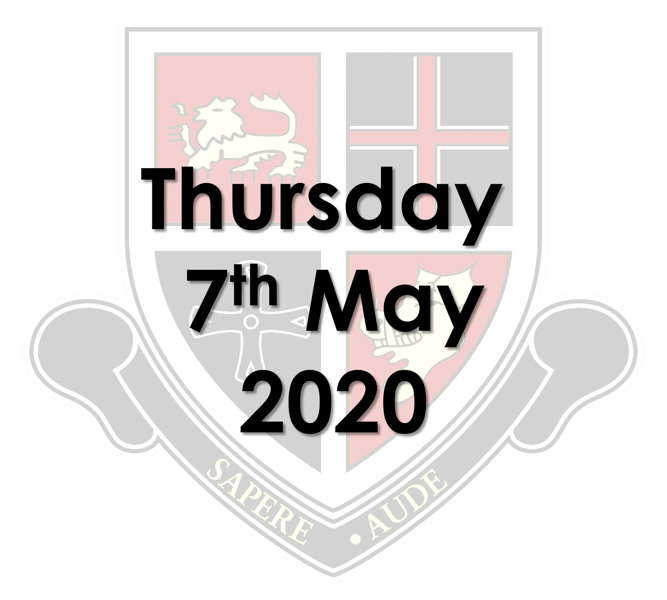 Dear Parents, Carers and Students,
I hope that you and your families are in good health. There are a number of updates to share this week, although we still await the most important information regarding a proposed 're-opening' of schools. Like many of you, I am very careful in how and when I access daily news and, even in relation to reputable sources, this has been a very strange week in terms of the speculation around schools, teachers and education. Many of the comments are made by people with very limited knowledge of how schools actually function. At Durham Johnston we will continue to work very hard, will review our provision regularly and try to use our budget and the resources that we have available as effectively as possible.
We have added transition materials onto the website for those in year 11, with some additional advice about how to prepare for study in September. We are currently thinking about how we might manage the induction process for students in Year 11 and help them with their options choices. If you have any queries about your 6th form place or next steps, please contact the 6th form team and check for emails regarding available subjects and option blocks. If you can't access your school email, please follow the instructions in the user guide on the school website. A large number of Year 13 students are in regular contact with Mrs Lennon and the 6th form team for additional advice and I would encourage other students to do the same, particularly if you have questions about enrichment activities or your next steps.
The teachers of Years 10 and 12 have been contacting students this week to set up Microsoft Teams, so that teachers and students can start to regularly communicate, ask and answer questions and support each other. Some teachers may also be in touch with students via school email. Teams is a very good system and allows for questions, the sharing of resources and for work to be set and completed. If you struggle to join a team, or can't remember your school email and password, please read the guidance for students and parents very carefully at this link and if you still struggle, write with any issues to the following email account: homeworkingsupport@durhamjohnston.org.uk
As soon as the system is up and running effectively for Years 10 and 12, we will start to make contact with Years 7-9 to set up equivalent teams for learning and to offer additional support for our younger students.
Whilst we are still unsure about when and how schools will 're-open', we are currently planning the support and guidance that will be needed for students and families during the next phase of the school year. The Local Authority have collected together a significant amount of additional support that parents, carers and students can access, particularly if they are facing specific difficulties at home. We are offering a significant level of support too, but it is often the case that specialist support can be more relevant and helpful. The following help is available:
Mutual Aid Groups Across County Durham




There are a number of Mutual Aid societies working within our catchment area to support communities during Covid 19. These groups offer a range of support to our residents - this is not an exhaustive list however it is a good starting point to signpost families to access support including shopping, delivery of food parcels, befriending and collecting medication.
SENDIASS

are available to support parents who have children with additional needs.
I will write in more detail next week regarding any decisions made by the Government regarding school provision for May, June and July. In recent letters I have shared the work of a small number of dedicated school staff who have been making PPE for a variety of local hospitals and care homes. On Tuesday they managed to produce 650 items of PPE, their highest figure for any day to this point. We are very proud of their effort and also of the kindness and public spirited nature of Amy Zhang, who offered to bring in acetate from home to help them. We would also like to congratulate Joe Hugill who, if rumours are to be believed, is due to sign for Manchester United from Sunderland at some point soon. In addition to being an excellent footballer, Joe is a kind, polite and hardworking student and his family and friends should be very proud of his achievements. One day he might make the additional step up to play for Birmingham City, but he'll need to work hard first.
Best wishes and take care.
Mr O'Sullivan