7 February 2020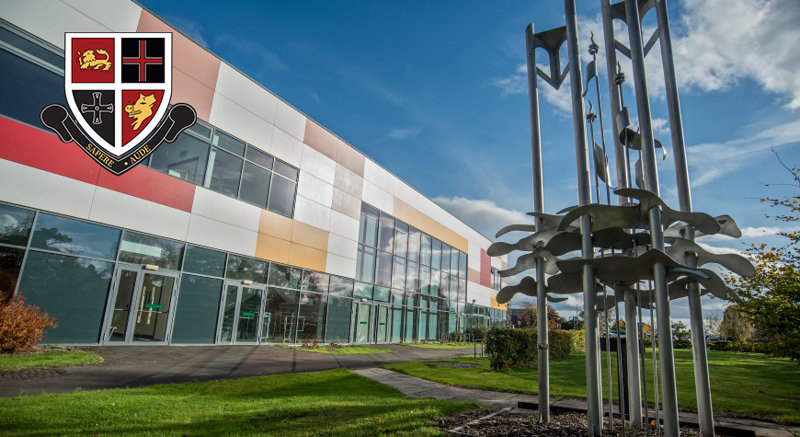 Dates for your Diary - Spring Term 2020
Year 11 Information Evening - Monday 10 February 2020, 3.30pm and 4.30pm
Year 7 Parents' Consultation Evening - Monday 2 March 2020, 4.00 - 6.00 p.m.
Year 8 Parents' Consultation Evening - Monday 23 March 2020, 4.00 - 6.00 p.m.
Year 10 Parent' Consultation Evening - Monday 27 April 2020, 4.00 - 6.00 p.m.
Year 11 Information Evening
Classics Reading Competition and Pompeii Trip
On Saturday 1 February, 12 Latin students travelled to Newcastle University to take part in the Northumberland & Durham Classical Association Reading Competition. We had a record seven Y8 students enter in the Beginners Latin category. They all read their passage with confidence and accuracy, which was most impressive considering they have only been studying Latin for five months. We also had entrants in Junior Latin and Intermediate Greek in which John Phillips and Edmund Smith won prizes respectively and Lina van Hunen and Katherine Dai were highly commended for their performance of a passage of Plautus in translation, from memory. It was great to see so many students from a range of state and independent schools around the region getting together to share their enthusiasm for all things Classical.
We are hoping to take a study visit to Pompeii & the Bay of Naples in October this year. The trip is aimed at Latin students, but would also be fascinating for anyone else who is interested in the history of the ancient world. Any one currently in Y8-9 who would like to find out more should see Mrs Bothwell as soon as possible and/or collect a letter from LA8.

Mrs Bothwell, Latin teacher
Coronavirus - Public Information
Please click here for NHS information provided by HM Government
Letter for the Attention of Year 11 Parents and Carers
An important letter from Head of Year 11, Mr Simpson was issued to students to bring home on Tuesday. A copy of the letter is available below.
Information for Year 11 Parents and Carers
Year 10 Construction/Engineering Site Visit
Today students from the year 10 Vocational Construction and Vocational Engineering course were invited to an 'Open Doors' visit to the construction site at Durham University for the new Maths and Science building. Work on the site started last January and will be completed in June this year so students were able to get a good feel for how a busy construction site is managed, how Health and Safety plays a critical role in site organisation, the volume of the different trades on site and the different stages of build as we progressed down from the roof.
Our thanks go to Sir Robert McAlpine for offering us the opportunity and in particular the following who looked after us during our visit. Ashley Dale, Project Manager, Andy Smales, Student Engineer, Derek Potter, Works Manager and Paula McMahon, Engineer.
Mr Kennedy, Subject Leader for Guidance and Careers
Parent Governor Vacancy
With regard to the recent ballot for a Parent Governor, we noted that the papers contained an error and immediately advised all the nominees.
All ballot papers returned to school have now been destroyed, unopened in line with our GDPR procedures.
New ballot papers will be re-issued on the 24th February.
We apologise for any inconvenience.

Drama Notices
Congratulations to all performers and crew who were involved in the Kinder performance on Thursday 30th of January. All students should be very proud of the hard work and their achievements.
Drama and technical club restarted this week and are still open to new members. Technical theatre club will run as normal on Tuesday 11th of February, but Drama Club is postponed until the first Thursday after half term, 27th of Feb as there is the GCSE Practical Examination on the 13th of Feb.
Ms Ayrey - Subject Leader for Drama

Sports Development Programme
We are about to launch our first Sports Development Programme for local children who are passionate about sport or for those who enjoy physical activity. This is an exciting new opportunity for pupils attending primary school and who are currently in years 5 and 6.
We are holding and information evening for parents and carers at Durham Johnston on Tuesday 11 February at 6.00 p.m.
Please click on the links below for further details of the programme.
Sport Development Programme Leaflet
Mr Humberstone, Sports Development Programme Manager
PE Department News
On Tuesday our badminton teams were at Belmont competing in the County finals. We had two boys and two girls teams in both the Key Stage 3 and Key Stage 4 events. It was an outstanding day for Durham Johnston as we achieved the following results:

Key Stage 3 Boys
Durham Johnston A - 1st and County champions.
Durham Johnston B – 2nd
Key Stage 3 Girls
Durham Johnston A - 1st and County champions.
Durham Johnston B – 2nd
Key Stage 4 Boys
Durham Johnston A - 1st and County champions.
Durham Johnston B – 3rd place
Key Stage 4 Girls
Durham Johnston A – 2nd place
Durham Johnston B – 4th place
Our three county champions now go forward to the north-east regional round in April.
On Wednesday our Year 7 boys and girls 5-a-side football teams were at Soccarena competing in the north-east finals. As county champions they were representing Durham. We were the only school to have two teams participating. Both teams started very well winning their first two games. The girls secured another victory in their third match meaning they only needed one win from their final two games. Unfortunately we ran out of steam losing both to finish runners-up. The boys lost their third game and drew their fourth. Despite an excellent 4 – 1 victory in our final match we could only finish runners up as well. A great achievement for both teams to finish runners-up in the north-east.
It was also a busy day of rugby on Wednesday. Our Year 7 boys were at Blaydon competing in the county finals. After an excellent evening of high quality rugby we remained unbeaten to set up a decider against Emmanuel College. We proved too strong for them eventually winning by 4 tries to 1 to become County Cup winners.
Our Year 9 boys and U16 girls rugby teams were at Harton for friendly matches. Our girls started well but struggled against an outstanding Harton team. It was better news for the boys who had a hard-fought match which we eventually won by 2 tries.

Football continued on Thursday as our Year 7 travelled to St Cuthbert's in the quarter-final of the Tyneside cup. This was an excellent match and our best performance of the season. After a slow start we took control going on to lead 5 – 0 at half-time. We went on to reach the semi-final with an 8 – 1 victory.
Also last night our Year 11 futsal team were competing in the Tyneside . Unfortunately three schools dropped out meaning we only had one match against St Leonard's. This was a one-sided match which we won 14 – 1.
Finally yesterday our Year 7 netball team were at the Louisa Centre participating in the Area tournament. They produced some excellent netball to finish runners-up. We only lost one game to the eventual champions Durham High. Our players of the tournament were Sylvie Parker, Isabella Royle and Anna Cunningham.
Good luck tonight to our Year 9 rugby team who are completing their preparations for next week's County finals with another friendly match against Emmanuel College.
Also good luck for tomorrow to our cross-country runners who are in Cumbria representing Durham at the Inter county championships hoping to qualify for the national finals.
Mr Hopper, Subject Leader for PE
Whole School Literacy
For those of you on tenterhooks, here are the answers to last week's anagrams. Could you beat our top score of 12?
This week's word challenge is answering the questions below with a word that begins and ends with the same letter. Here are a few to try:
Mrs Clark - Whole School Literacy coordinator
Year 11 - Apprenticeship information events
Do you work with people who are looking for an apprenticeship?
To celebrate National Apprenticeship Week Durham County Council are hosting two drop in events where people can come along and find out more about apprenticeships with the council. The available posts will be advertised and how to apply. The drop in events are as follows:

• Clayport Library Durham - Saturday 8 February, 10.00am to 1.00pm
• Freeman's Quay Leisure Centre Durham - Sunday 9 February, 10.00am to 1.00pm

Fifteen minute appointments can also be booked by emailing hrcorporatetraining@durham.gov.uk

Mr Kennedy - Subject Leader for Guidance and Careers
Raising Aspirations Visit
On Wednesday, we were very fortunate to be invited along to Sunderland University to take part in a "Raising Aspirations event". Students were given access to an array of kit, some of which was still in the developmental stages.
We experimented with AI and maze development. We also spent some time on campus experimenting with VR and HoloLens, a truly immersive experience! Add to that an exciting visit to the Digital marketing hub, the creation of TikTok videos and media campaigns and we had ourselves a very exciting day!!
A crew filmed throughout, recording some interesting moments and conversations between our young people and staff.
We have had some lovely feedback from the University staff:
"Thank you for today and do pass on our compliments to your Year 9s. They were just great!".
"Many thanks to you and to all of them – it was really good, they were just lovely"

Huge thanks to Sunderland University and the team for a superb day.
Miss Forbes - Senior Teacher ,SL Business and Computing

Community Heritage Project Near You!
Please click on the link below to read a copy of Dream Charity Community's February newsletter.