28 June 2019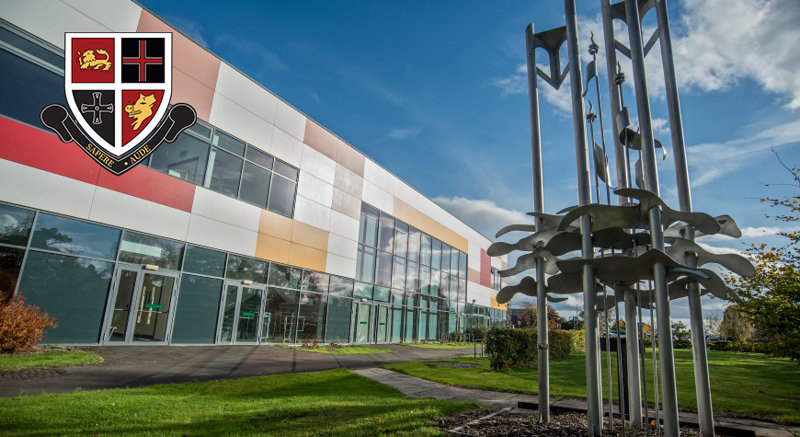 Dates for your Diary – Summer Term 2019
Durham Johnston Music Festival – Friday 28th June, James Hall

Durham Johnston Annual Public Speaking Competition, Tuesday 2 July 6 - 7.30 p.m.

Giving Back Campaign 2019 - non uniform day - Thursday 4 July

Colour Run fund raising event for Year 7 and 8, Period 5 on Thursday 4 July

Music for a Summer Evening – Friday 5th July, 7.00 p.m., Atrium Café

KS3 Celebrations Evening – Monday 8th July, James Hall

Year 12 Parents' Information Evening - University Applications / High Education Finance - Tuesday 9 July from 6.00 - 7.00 p.m.

KS3 Production - Thursday 11th and Friday 12 July - 6.30 p.m.

School breaks for the summer holidays on Friday 19 July
Annual Public Speaking Competition
Our annual Public Speaking Competition will be held on Tuesday 2 July from 6.00 - 7.30 p.m. We anticipate some wonderful speeches.
Primary Codebreakers
This morning we set off to St Margret's primary to deliver a series of computing lessons to Year 1 and Year 2. Code breaking, mazes, QR readers, ciphers, treasure maps and working with the micro:bits were just some of the activities! The infants were faced with an array (no pun intended) of tasks, and they certainly rose to the challenge, with every single group "cracking the code" to open the "treasure chest" – an amazing set of young people who showed excellent problems solving skills and super teamwork!

I must mention the Year 12 students who planned and delivered these activities – Three hours of non-stop educating and entertaining. I think you may have all found your calling. You really are a credit. Thank you for all of your hard work.
Miss Forbes, Subject Leader for Business and Computing
Congratulations
Congratulations to our Creative iMedia students who have used their skills to create and edit a series of media products at New College Durham this week. They were given the opportunity to edit video and sound files, create their own talk show based on a "Would you lie to me" theme and try out the Kuleshov effect! A wonderful opportunity to showcase their skills.
Their work is now published on YouTube – the next Spielberg? Only time will tell!
Well done
Miss Forbes & Mr Kennedy
Durham County Council's Annual IT Conference
On June 26th 2019 the annual Durham County Council IT Conference took place at Ramside Hall, Durham.
Our Year 12's were invited to attend this prestigious event. They were asked to showcase the work they had undertaken with a group of gifted Year 6 Computer Scientists from one of our feeder primary schools. The students used the pitops to "hack" Minecraft, producing excellent supporting documentation to allow for creativity and challenge. Throughout the day the Year 12's demonstrated how the pitops could be used in the classroom to engage students of all abilities. An excellent contribution from our Year 12's – a real credit to the school.
Miss Forbes - Subject Leader for Business and Computing

House System Notice
Durham Johnston's House System focus this year has been on 'giving back'. During this academic year we have supported Durham Foodbank, Children in Need and Changing Lives. Changing Lives is our nominated charity for 2019.
This year our Giving Back Charity Day will be held on Thursday 4 July and to help support these wonderful causes, the school will hold a non-uniform day.
The donation requested for those students participating is £1.00. However, it is not a compulsory requirement for students to attend in non-uniform.
The usual rules regarding the wearing of jewellery and makeup still apply.
The money raised will go towards local charities including Joan James Chemotherapy Ward, University Hospital, Durham, Changing Lives and Durham Foodbank.
By working together and by giving a little, we can achieve a lot.
Miss Forbes, House System Co-ordinator
Notice for attention of Year 7 Parents and Carers
HPV vaccines will be offered to your child in September 2019. To consent please visit www.hdft.nhs.uk/electronic-consent using the secure school code 114312.
Consents must be completed by 19 July 2019.
If you would like more details regarding the HPV vaccination please visit: https://www.nhs.uk/conditions/vaccinations/hpv-human-papillomavirus-vaccine
If you do not have internet access call the immunisation team on 03000 032554.
Mrs Coady, Attendance & Welfare Manager
Gardening Club
The gardening club have been invited to participate in Durham Council's application for City in Bloom., As part of the process students designed a raised bed to be planted with edible plants and flowers. Students from year 7 and 9 produced some excellent designs.
There are two planters outside the main entrance to school with plants including Strawberries, Chives, Lavender and Rosemary. The second planter was completed when six of the year 7 members of the group made the trip to the Council gardening site at Morison Busty in Annfield Plain. Here the students had a tour of the facility where over a million plants are grown for all of the floral displays in County Durham. The planter will be positioned on Elvet bridge over the summer.
Mr Bowman, Science Department

Year 6 and Year 12 Induction Days
A huge thank you to our Year 12 students who (enthusiastically) volunteered to participate in two very important, busy days.
Year 6 Induction Day 27th June 2019
On Thursday this week, we welcomed the Year 6 students who will join Durham Johnston in September. Our school is significantly larger than the primary schools they are used to and some pupils may have been apprehensive about this. THANK YOU to our Sixth Form students who made a potentially difficult day for the younger students a very positive experience. Over 30 of our Year 12 students spent most of the day shadowing the new forms – supporting teachers and making new pupils feel really welcome.
Year 11 Sixth Form Induction Day 28th June 2019
On Friday this week, we welcomed the Year 11 students from Durham Johnston and many other schools who will be joining our Sixth Form in September. Our Year 12's welcomed new students, distributed timetables, acted as tour guides and generally made them feel welcome – all day.
Well done Year 12 - your contribution cannot be overstated.
Mrs Lennon, Head of Sixth Form
Music Notices
Pictures at an Exhibition
It was a delight to be able to welcome Durham University Palatinate Orchestra and St. Margaret's Primary School Orchestra into school on Sunday 16th June to perform their collaborative version of Modest Mussorgsky's Pictures at an Exhibition. PhD student Rob King from Durham University Music Department had worked with each class to compose the 'promenade' sections between the pictorial movements of the work, and the St. Margaret's Orchestra performed these 'side-by-side' with the DUPO players. It was a fantastic opportunity for them, to showcase both their compositional and performance skills, and we look forward to welcoming several of the players into Year 7 (and hopefully DJ Junior Orchestra) in September.
12th Durham Johnston School Music Festival
Friday 28th June, James Hall, 18:00
Please do come and support the musicians who will be performing in this year's Music Festival. If you can only make one or two of the classes you are still more than welcome. Our adjudicator this year is Professor Bennett Zon from the Music Department at Durham University. Professor Zon's two sons were both Durham Johnston pupils, and we are delighted that he is able to join us this year. Performers should arrive 15 minutes before the start time for their round, and the dress code is school uniform without blazers.
Class 1 (Grade 1-3) Whinney Hill Music Cup 18.00
Class 2 (Grade 4-5) Crossgate Moor Music Cup 18.45
Class 3 (Grade 6+) Durham Johnston School Music Cup 20.00
Music for a Summer Evening
Friday 5th July, Atrium Café, 19:00
Year 13 musicians, along with their families and friends are warmly invited to this informal 'cabaret–style' event which will take place in the Atrium Café. If you would like to attend, tickets are available from the Music Department at a cost of £7.00. This includes food and your first drink and please note that performers still need to purchase a ticket to cover refreshment costs. If any of Year 13 would like to provide a musical item, please ask them to let a member of the music department know and it can be added to the running order. Similarly, if they would like to organise a group item as a last chance to perform with friends, then let us know.
'The Big Play'

Last Friday pupils throughout the county participated in a wide range of musical activities both within school and in the wider community for 'The Big Play'. This was a joint project between Durham Music Service and Arts Council England, along with other organisations, designed to celebrate music education and music making. The Johnston Stompers (AKA Big Band) are pictured getting in the spirit of the occasion, and the newly formed DJ Band took part in the final event of day at The Gala Theatre.
Durham County Youth Orchestra
On Wednesday evening in Durham Town Hall, the newly reformed Durham County Youth Orchestra performed to a packed hall and it was very pleasing to see that over half of the members of this auditioned ensemble were Durham Johnston pupils. The orchestra, which is organised and funded by Durham Music Service, played professional standard repertoire by Beethoven, Schubert and Vaughan Williams with a clear and convincing sense of style and they were conducted by Mr Edwards, our Percussion Teacher.
Mr Holmes – Subject Leader for Music
PE Department News
On Monday our boys tennis club played St Leonard's in a series of friendly matches. All the games were played in an excellent spirit with Durham Johnston winning all the matches. Also on Monday evening our Year 7 & 8 basketball players, who have been working on some extra summer coaching, travelled to Woodham to play a friendly tournament. This was a great evening of basketball with over 20 Durham Johnston students showing how much progress they have made this year. The coaching now continues with sessions at Maiden Castle from 6.00pm on a Tuesday evening.
On Tuesday the weather caused the postponement of our U13 tennis at Hummersknott and Year 7 cricket against Durham School. However we did manage to get a U15 boys tennis match against Egglescliffe played. Despite all the matches being close we couldn't win enough sets eventually losing 5 – 1.
Also on Tuesday our U13 girls Futsal team where at Heworth School taking part in a County tournament. An excellent 1 – 0 victory in our final group game Easington saw us reach the semi-final where we unfortunately lost to a very strong team from St Joseph's.
Tennis continued on Wednesday as our U13 and U15 boys B teams took on Whitburn. These were again excellent matches as our U15's won 5 – 1. They have remained unbeaten to become B league champions. The U13 game was much closer as the match ended 3 – 3. We therefore required a tie-break to decide the winners which we lost 10 - 5.
More tennis yesterday as we hosted the U15 Tyneside Schools competition. Both our A and B teams were entered and played very well.
They both finished runners up in their groups and therefore met in the 3rd / 4th place play-off – a hard fought game which our A team won.
Finally good luck today to our Year 9 cricket team who are playing Lanchester St Bede's in the county cup quarter final.
We have now sold over 250 tickets for our 25th annual sports presentation evening which is taking place on Wednesday 10th July at Ramside Hall. If anyone still requires a ticket they must be purchased on Monday 1st so we can confirm final numbers.
Mr Hopper, Subject Leader for PE
Word of the Week