21 June 2019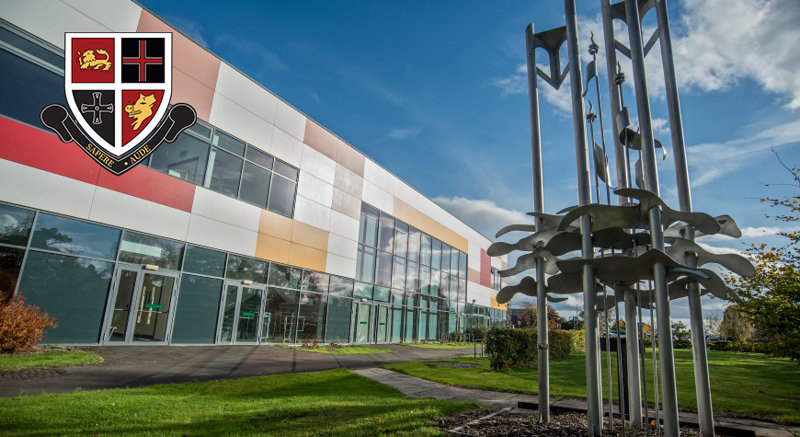 Dates for your Diary – Summer Term 2019
Durham Johnston Music Festival – Friday 28th June, James Hall
Music for a Summer Evening – Friday 5th July, Atrium Café
KS3 Celebrations Evening – Monday 8th July, James Hall
KS3 Production - Thursday 11th and Friday 12 July - 6.30 p.m.
School breaks for the summer holidays on Friday 19 July
Joseph and the Amazing Technicolour Dreamcoat
Tickets are now on sale and selling fast for our KS3 summer musical – details on the poster below. Cast and crew are working really hard – it's all go go go!
Please could parents be aware that there are a number of extended rehearsals in the run up to the performances, and we need as many cast members there as possible. Please ask your child to share the rehearsal schedule.
Ms Ayrey, Mrs Wiggers & Miss McKenzie

Year 8 Student's Artwork on Display in Durham Cathedral
Toby Llewellin in year 8 is one of the winners of a competition run by Durham Cathedral to provide artwork for display boards in the Cathedral. The competition was open to students from all schools in Durham. The work will go on permanent display and will be used in promotional material.
A very high accolade for a very talented and enthusiastic student.
Mrs Meacham, Art Department

PE Department News
A busy week of competitions as we have tried to catch up on postponed games from last week.
On Monday our Junior girls and Inter boys and girls athletics teams travelled to Middlesbrough Sports Village to compete in the Regional B final of the English Schools Cup. All three teams produced some excellent performances to finish in the following places:
Junior girls – 5th
Inter girls – 4th
Inter boys – 4th
Also on Monday we had teams from Year 7, 8 and 9 competing in the Durham School biathlon. This is a competition usually dominated by private schools but we produced a great afternoon of swimming and running to achieve the following results:
Year 7 boys – 1st (Quinn Morton – 1st individual)
Year 8 boys – 1st (Sam Terry – 1st individual)
Year 9 boys – 1st (Josh Royle – 1st individual)
Year 7 girls – 3rd (Eve Fear – 2nd individual)
Year 8 girls – 2nd (Elena Purvis – 3rd individual)
Year 9 girls – 2nd (Erin Keeler-Clarke – 1st individual)
The athletics continued on Tuesday as our Year 7 & 8 teams travelled to Riverside Stadium, Chester-le-Street for the Area Championships. It was another successful afternoon as we won the overall school competition with the following results:
Year 7 Boys
1st – Durham Johnston
2nd - St Leonard's Catholic School
3rd – Belmont
Year 7 Girls
1st – St Leonard's Catholic School
2nd – Durham High
3rd – Durham Johnston
Year 8 Boys
1st – Durham Johnston
2nd – St Leonard's Catholic School
3rd – Whitworth
Year 8 Girls
1st –Durham Johnston
2nd – Durham High
3rd – St Leonard's Catholic School
Overall winners - Durham Johnston.
On Wednesday our junior boys athletics team made the long journey to Costello Stadium, Hull for the A final of the English Schools Cup. We had an outstanding morning on the track and were just in 2nd place. We continued to perform well in the field events eventually scoring an impressive 344 to finish in 2nd place in the north-east and Yorkshire. We now are waiting to hear if we have scored enough points to reach the National final. Also on Wednesday our U19 boys tennis team took on Barnard Castle in the County Cup final. We dominated the match going on to become County champions with a 6 – 0 victory. That now means all three of our boys teams have become county champions.
On Thursday our Year 7 cricket team took on Castleview in the quarter-final of the county cup. We bowled well to restrict them to only 44 helped by Joe Twiddy taking two wickets with the first two balls. We completed the victory without losing a wicket and now go on to face Durham School in the semi-final next week.
Also yesterday our U13 boys tennis team were playing in the Tyneside tournament. We finished 2nd in our group after losing an excellent and close game to Kings School. This meant we face Dame Allans for the 3rd / 4th playoff. We started well and went on to win 5 – 1.
Good luck this afternoon to our Year 8 and Year 10 cricket teams who are both in Tyneside Cup action playing St Cuthbert's and Whickham respectively.
Mr Hopper, Subject Leader for PE

Word of the Week