21 December 2018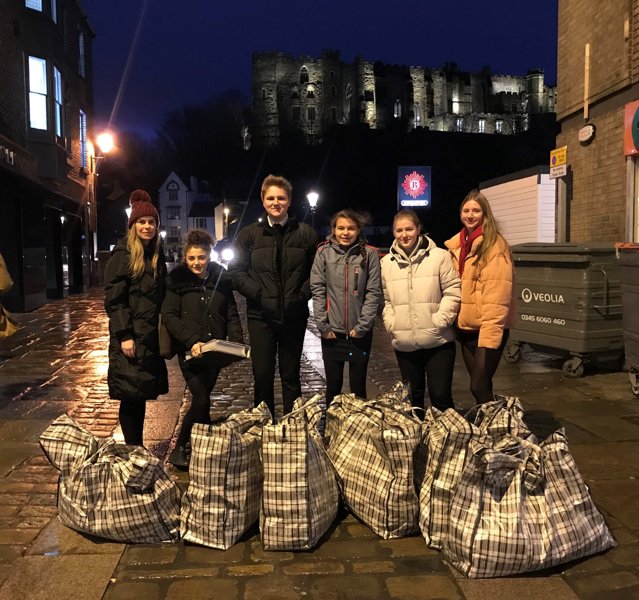 Sadly there are many people sleeping rough on our streets, the amount of homeless people in Durham is increasing rapidly.
As a house team we wanted to do our bit to try and help, to provide warmth and a few home comforts to those in need. We set about creating shelter packs, each pack contained a sleeping bag, coat, jumper, socks, hat, toiletries, food and water. We hoped these essentials would make the cold winter months a little easier.
We visited the city centre early one morning and then went out to visit a local shelter, we were overwhelmed by the work being done by Changing Lives – an amazing charity who make a huge difference!
In the new year we will run a second collection – if you have any waterproofs and supplies we'd be most grateful. Information on this will go out to our students (and feature on the bulletin) in January.
Thank you to everyone who took part, and a huge thank you to my team – you really are wonderful.
Merry Christmas
Miss Forbes

Miss L Forbes
Senior teacher