21 December 2018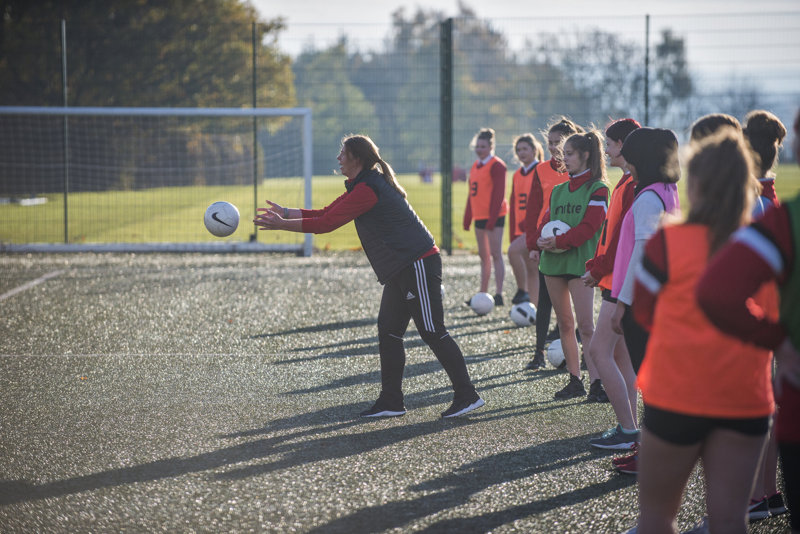 On Monday our U14 boys and girls basketball teams were at home taking on St Aidan's in the English Schools Cup.

The girls played first and this was a very close and tense game. We managed to keep a few points ahead and despite a late surge from St Aidan's we hung for a 6 point victory. This now means we have won the Northern group and will go into the national knockout stages after Christmas.
The boys game was also a good match but we never recovered from a slow start eventually losing 63 – 38.

The basketball continued on Tuesday as our U14 and U16 boys teams travelled to Boroughbridge for more English Schools games. Our U16 team also started slowly. However after the first quarter they played some excellent basketball unfortunately losing 56 – 39. The U14 game was also a very good game as we played very well taking control in the second half before going on to win 48 – 34.

Also on Tuesday our year 7 Futsal team were at Parkview taking part in the Tyneside tournament. It was a very successful afternoon as our boys remained unbeaten to win the competition and now qualify for the finals after Christmas.

Our Year 7 girls' football team were also playing in the English Schools Cup on Tuesday. It was a successful trip to Laurence Jackson School as we won an excellent game 4 – 0.

On Wednesday our Year 7 boys and girls 5-a-side teams were at Parkside taking part in the finals of the Bishop Auckland Schools competition. Both teams reached their final where they both met St John's. It was good news for our boys as they won 3 – 1. Unfortunately the girls couldn't quite overcome a strong St John's team losing 2 – 1. Our boys now go forward to the County finals which take place at the Louisa Centre on 9th January.

Last night our Year 9 football team were at Prudhoe School in the Tyneside Cup. We conceded two early goals but never gave up making Prudhoe work very hard for their 4 -2 victory.

Also last night our Year 7 and 8 girls were taking part in a house netball tournament. All the matches were played in a great spirit with the eventual results being:
Year 7
1st - Annand
2nd - Kenny
3rd - Wakenshaw
4th - Heaviside
Year 8
1st – Kenny
2nd - Annand
3th - Wakenshaw
4th - Heaviside
Finally on the behalf of the PE department can I wish everyone a Merry Christmas and Happy New Year as we look forward to more sporting success in 2019.
Mr Hopper, Subject Leader for PE
Gold Medal Success
Finishing off a fantastic year in style, Faith Milburn in Year 7 won yet another gold medal in Brazilian jiu-jitsu. Faith has been chosen to go to a seminar to meet with the head of Gracie Barra (Brazilian Jiu-Jitsu Association). This is a fantastic opportunity for Faith as she is being scouted by coaches wanting her to join their school.
An excellent achievement, well done Faith.
Mr Kidd, PE Department