28 March 2019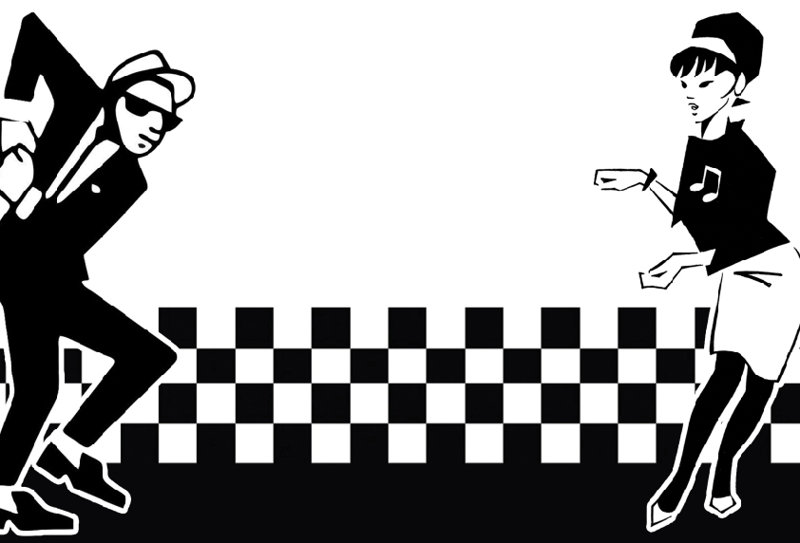 I have been writing for the Friday Bulletin for 15 months now and recently uploaded a large number of those short articles onto the new school website. I hadn't expected any themes to emerge, other than the obvious references to different aspects of school life. However, a theme does emerge when looking at the articles in detail. It relates to issues of prejudice, a lack of
fairness and people acting before thinking. This was quite surprising; if asked to identify a theme in January 2018, I would not necessarily have highlighted any of those as key points. In many ways it is intertwined with the other theme lurking in those articles, the fragmented and disconcerting nature of modern society. I hope that the bulletin items, as a collection, highlight that the school believes in behaving ethically and addressing these concerns in a positive manner. School can be a haven from the difficulties that people experience in their wider lives. We have regularly commented in assemblies this year that when our young people arrive in the morning they are part of a community and are all treated fairly and with respect.
A number of newspaper articles have recently compared Britain in 2019 with other difficult periods in our history, such as the mid-1970s or early 1980s. There are sometimes connections and echoes of a previous time that do give pause for thought. Three things have made me do so this week. I have a vivid memory of my sister bringing home a record in 1979. I'd never heard anything like 'Gangsters' by The Specials before and when she was out I would play it with regularity. At the time I confessed this, so I have a clear conscience. I loved the sleeve, featuring Walter Jabsco, Mr 2-Tone, almost as much as the song. In subsequent years, I used my pocket money to buy as many 2-Tone and Ska singles as possible, great records by The Beat, Selector, Body Snatchers and The Specials. Growing up in Birmingham in the 1980s, the positive message mattered as much as the music. Ranking Roger, singer/toaster, with The Beat died this week and his death coincided with members of the England football team being racially abused in their victory over Montenegro. Bands like The
Beat exemplified that, regardless of the views of racists, Britain was and continues to be a multiracial society where everyone has the right to be respected and to make a contribution. In 1982 he commented that he became involved in music via the Punk movement. The fact that punks were listening to Reggae and Ska made him realise that music was universal and offered a way to identify with people beyond his immediate experience.
"It was where I learnt what music should be — how you can bounce different styles off one another; how you can talk about politics and things that matter, but keep a happy, positive vibe that brings people together. Where there is racism, the Beat needs to be there because our main message was always peace and unity. Music can get through where politics cannot."
https://www.youtube.com/watch?v=3NI8_XMq00o (Ranking Full Stop)
https://www.youtube.com/watch?v=zFaFVhyjb5Y (Stand Down Margaret)
That was 37 years ago. As ever, we think that progress is being made, but is it? I have no idea what it feels like to have 'monkey chants' directed at me playing football, but I do know that such behaviour is completely unacceptable.
https://www.theguardian.com/football/2019/mar/26/racism-montenegro-abuse-england
How do we develop an understanding of what is and isn't acceptable? There is significant evidence that racism is taught, it isn't innate. Children do not notice difference until they are 5 or 6 years old and only start to make judgements or assumptions about others based upon what they witness or are taught. I know that racism is unacceptable because of the values instilled in me by my family and friends. Also by teachers at school. By listening to music and reading books. It is naive to assume, however, that such values are universal.
Gareth Soughtgate touched on this in his post-match press conference on Monday. He was genuinely at a loss as to how to respond.
"What is the right sanction? Is it a big fine? Is it the closing of sections of a stadium? What is honestly going to make any difference? The difference for me is educating people. I find that difficult because I don't find anybody as different to anybody else. Kids are born into the world and they don't have a bone of malice in their body so it is what we impose on them as adults. We can criticise authorities for sanctions, but the problem is deeper than sanctions."
The death of Ranking Roger and the mistreatment of members of the England team were followed by Facebook finally making the decision to ban any posts/forums that "praise, support any representation of white nationalism and separatism." They did so because 'it is clear that these concepts are deeply linked to organised hate groups." This does represent progress, but some groups have been posting and influencing people in that manner for years with impunity. Last week I wrote about the swamp that is 'the bottom half of the internet.' It is disturbing that young people are accessing information that is not based upon evidence or exposed to counter argument. It is shameful that there has been reticence up until now to remove such material. Essentially, they have allowed children to be groomed and that is an abdication of adult responsibility. I do not have the answer as to why grown men and women might choose to make monkey noises at football matches, or why they might choose to think that 'white nationalism' offers a solution to any perceived problem. I would rather remember Roger Charlery and reference one of the organisations that he supported. Hope not hate.
Mr O'Sullivan