22 June 2018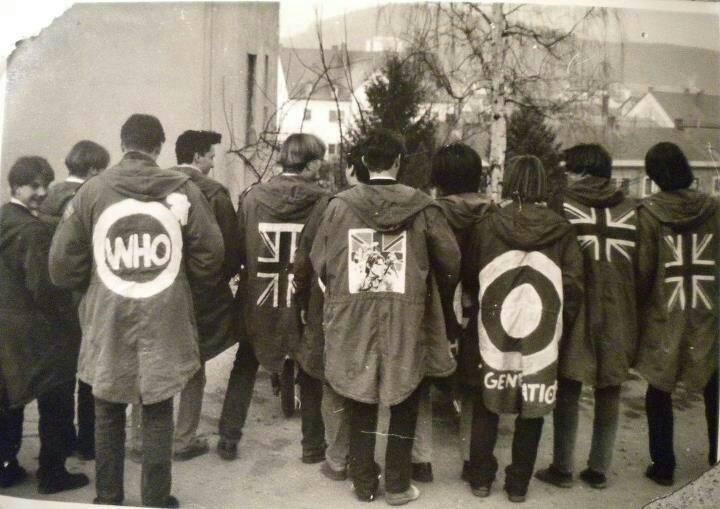 I used to complete morning duty on the school yard with a world weary colleague in his late forties. He would survey the students as they came into school and say, each week, 'Where have all the mods gone?' His question always seemed to be a plaintive cry, bemoaning the lost tribes of the past; for a time when the sub-cultures were easier to spot. They dressed in a certain way, listened to specific genres of music and associated with like-minded individuals. As a young mod myself, I demonstrated my individualism by dressing in an identical manner to a small group of friends; in a parka and 'Jam shoes.' (Google them).
The older I get, the harder I find it to pick out the subtle differences that denote contemporary youth culture. However, there is a youth phenomenon that has emerged on the yard this year. The younger students dance. They dance individually. They dance and sing songs. They formation dance. They do this in a spontaneous manner with no fear or personal embarrassment or potential ridicule. Not all of them, but enough to make it noteworthy. Some older students initially tried to participate, based upon the time-honoured tradition of making fun of those who don't conform, but the younger students continued to dance. I'm not sure at what age self-consciousness takes over, but for now, they are undeterred. There may no longer be mods or punks, but there are dancers.
I've commented before about the difficulty of judging or grading teachers' lessons. The value of doing so is debateable, but if you choose to, it can be a fiendishly difficult thing to do accurately. Most people know if something appears to be very good or absolutely awful, but the points in between are harder to assess. We have recently appointed a new Assistant Headteacher with responsibility for teaching and staff training. Whilst identifying some materials to share with him I came across an activity that I had used for training purposes with teachers from other schools in 2012. It was intended to demonstrate the subjective nature of grading lessons. Those observing are strongly influenced by latent bias and a preferred style or approach. To demonstrate this, the following 5 clips feature different people dancing. After watching them, how would you answer the questions outlined below?
Which clip features the best dancer? What is your evidence? What makes someone an outstanding dancer? Do any of the dancers 'require improvement'? Can you rank them in order of ability? It is possible to answer these questions, but it might not actually be worthwhile to do so. Just because you prefer the 4th clip doesn't mean that it features the best dancing.** With regard to teaching, making a judgement is not the same as helping someone to improve. With regard to dancing, it should be encouraged and any 'judging' should be left to Craig Revel Horwood.
Mr O'Sullivan
*Lyrics from 'Do The Dog' by The Specials (1979).
** The best dancing clearly takes place in clip 1.