9 February 2018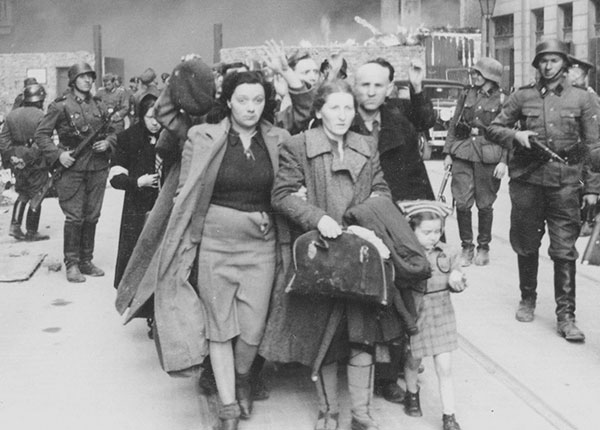 "Sir, I was completing my homework on Anti-Semitism in 1930s Germany and I found a website which said that the Holocaust didn't happened. Is that a common view?"
A year 9 student asked me the above question at the end of a lesson. He waited until other students had left and was clearly a little nervous. The growth of Anti-Semitism in 1930s Germany and its historical antecedents has been a feature of the KS3 curriculum since I started at the school in 1997. Students gain a better understanding of the Holocaust if they can understand its origins. This is the foundation of good teaching. As is exposing students to extreme views, such as Holocaust denial. In the 1990s this
involved taking extracts from books and an introduction to debate that was usually confined to university lecture theatres. Now that debate is presented as fact and it can be accessed privately online, without context. For every student that wants to discuss what they have read, there will be others that are confused or that accept information at face value. Google and a number of other social media platforms were criticised last year for the ease with which extreme views can be accessed and disseminated. 2017 also witnessed a 34% increase in the number of reported Anti-Semitic incidents in the UK. (1,309 separate incidents, in comparison to 960 in 2015).
Prejudicial views are best challenged with facts; facts and counter arguments. As part of Holocaust Memorial Week we have been providing facts and counter arguments in the school hall. On Tuesday Dr Marek Szablewski spoke to 6th form students about survival in the Warsaw Ghetto during1944. On Thursday and Friday sixth form students shared their experiences of visiting Auschwitz in assemblies for years 9 to 11.
There is an additional counter argument in the school hall. An irrefutable fact of the Holocaust. Captain Isidore Newman is one of 107 names commemorated on the school war memorial.
http://www.newmp.org.uk/sitedocs/Isidore_Newman.pdf
He was a student at St. Margaret's primary school before transferring to Durham Johnston in the 1920s. A talented linguist, he went on to study at a language college affiliated to Durham University. The Newman family lived near to the Viaduct in the City; close to the Synagogue that was located on Laburnham Street. Of Russian Jewish extraction, they had moved to Britain because of anti-Semitic pogroms in Russia during the 1890s. Isidore qualified as a teacher and would probably have led a very ordinary life but for the outbreak of war in 1939. His linguistic ability brought him to the attention of the Special Operations Executive and in 1941 and he was selected for covert operations in Europe; completing two dangerous missions in France before being captured by the Gestapo. After interrogation he was transferred to Mauthausen Concentration Camp. On 7th September 1944 he was shot on the notorious 'steps of death' in the camp's quarry, one of an estimated 105,000 people to be murdered there. In 1946 he was awarded a posthumous MBE for wartime bravery.
Students are bombarded on a daily basis with opinion presented as fact; extreme views presented as if they are moderate and reasonable. Isidore Newman's murder at Mauthausen is a fact of the Holocaust. It did happen. It hasn't been fabricated to construct a conspiracy theory.
Comment is free, but facts are sacred. Propaganda….by this means is hateful. Comment also is justly subject to a self-imposed restraint. It is well to be frank; it is even better to be fair.
C P Scott Guardian Editorial 1921
Mr O'Sullivan